Shawneeki Golf Club has three Golf Professionals on staff who are here to help you improve your game immediately. George Lacy and Clayton Connor are C.P.G.A certified instructors who have the knowledge and experience to improve golfers of any level and make the learning process simple and fun. Nolan Brinklow is a new instructor on our team this season who has worked at Shawneeki for 7 years. He will be joining the PGA of Canada this year. Nolan attended Georgian College for the 4-year Golf Management Degree Program.
Whether you are looking to break 80 or you have never played before, our Professionals can assist you in improving your game right away. Our Golf Professionals are certified instructors who offer private and semi-private lessons. Please call for rates.
If you are interested in taking the first step to improving your game please call us at 905-478-4211 and book your lesson today or email us below.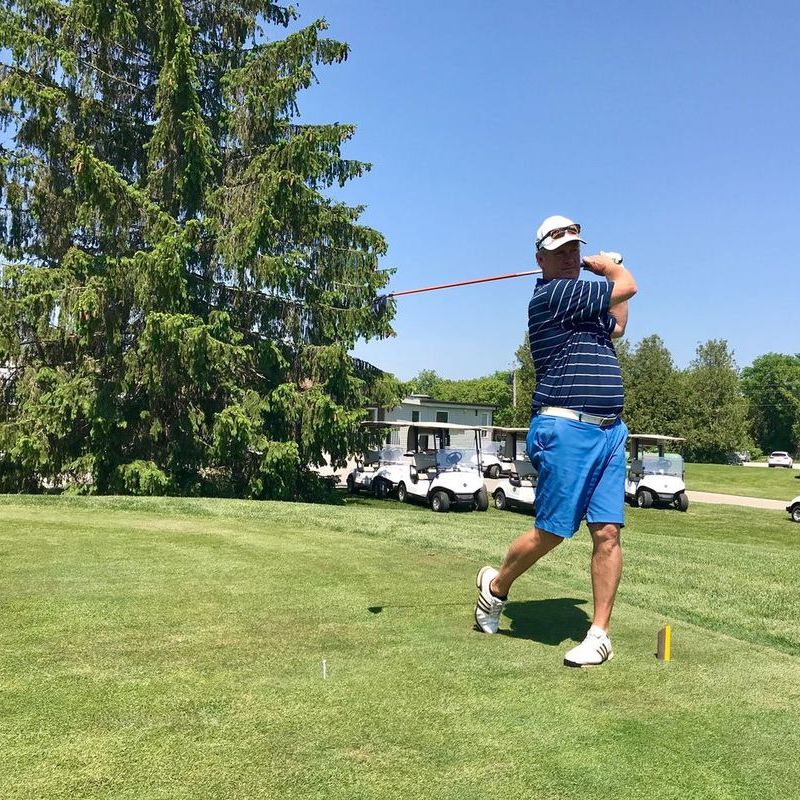 George Lacy
Head Golf Professional
PGA of Canada
Upon graduating Indiana State University with a 4 year business administration degree, George became a business analyst for the Bank of Nova Scotia. Years later, he booked a week holiday and qualified for the Canadian tour, thereby becoming a professional golfer. George has extensive teaching abilities and continues to share his experience with golfers of all abilities.
Clayton Connor
Assistant Golf Professional
PGA of Canada
Clayton joined Shawneeki 6 years ago while attending Georgian College for the 4 year golf management degree program. Clayton competed for Georgian on the varsity golf team for 3 years with good success. Obtaining his membership into the PGA of Canada now sees him teaching his clientele. He loves teaching and is very good at it.